Website redesign for CIS El Salvador
CIS El Salvador is a non-profit organization based in San Salvador, El Salvador empowering women and youth since 1993. Their mission is to promote solidarity and promote human development for the people of El Salvador.
I fell in love with their mission and work together with senior management, administrative staff, and volunteers for over a year to see the website completed.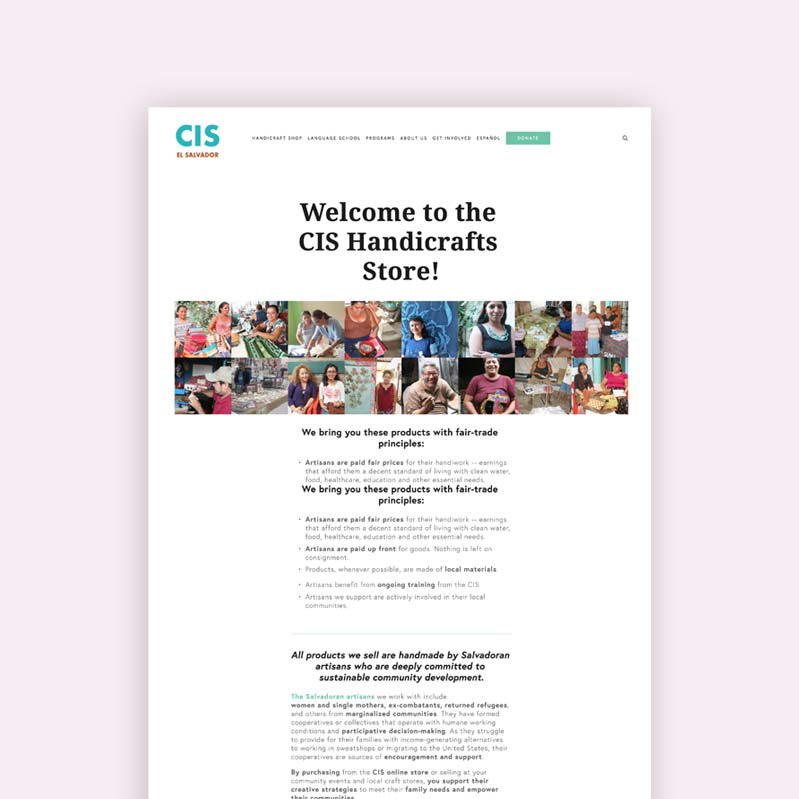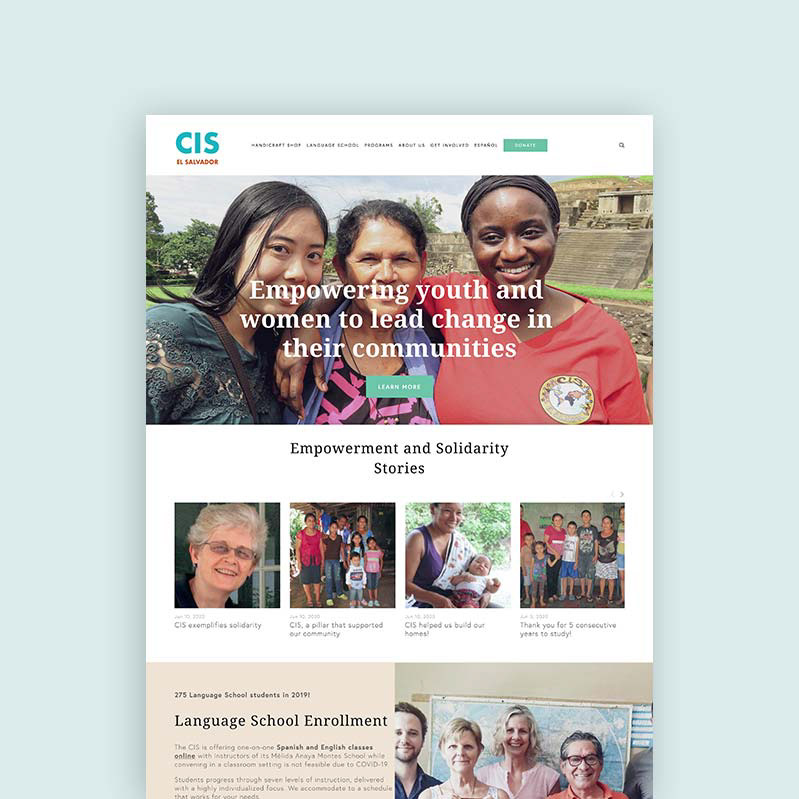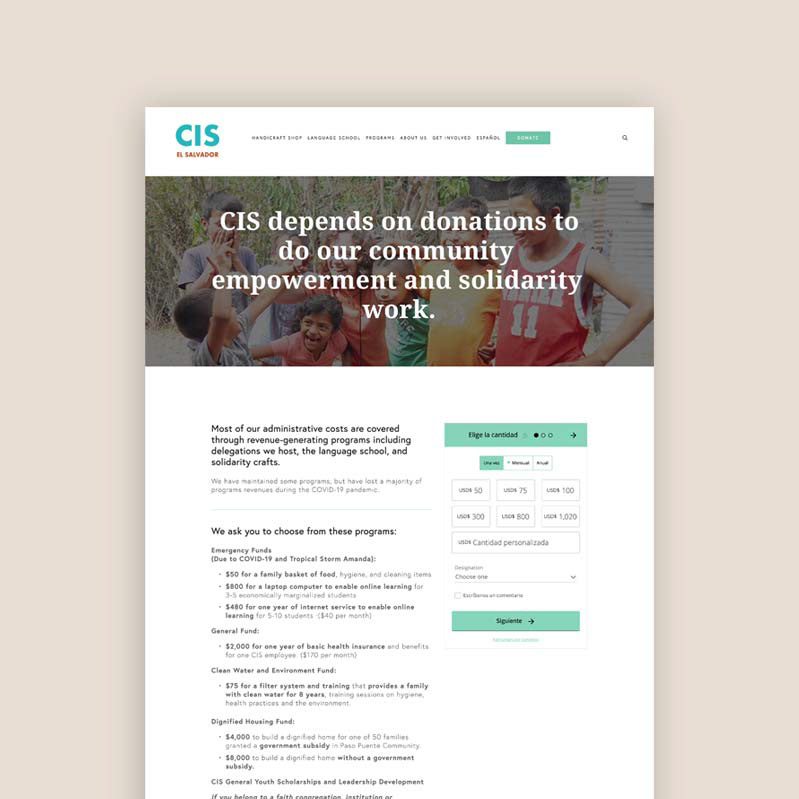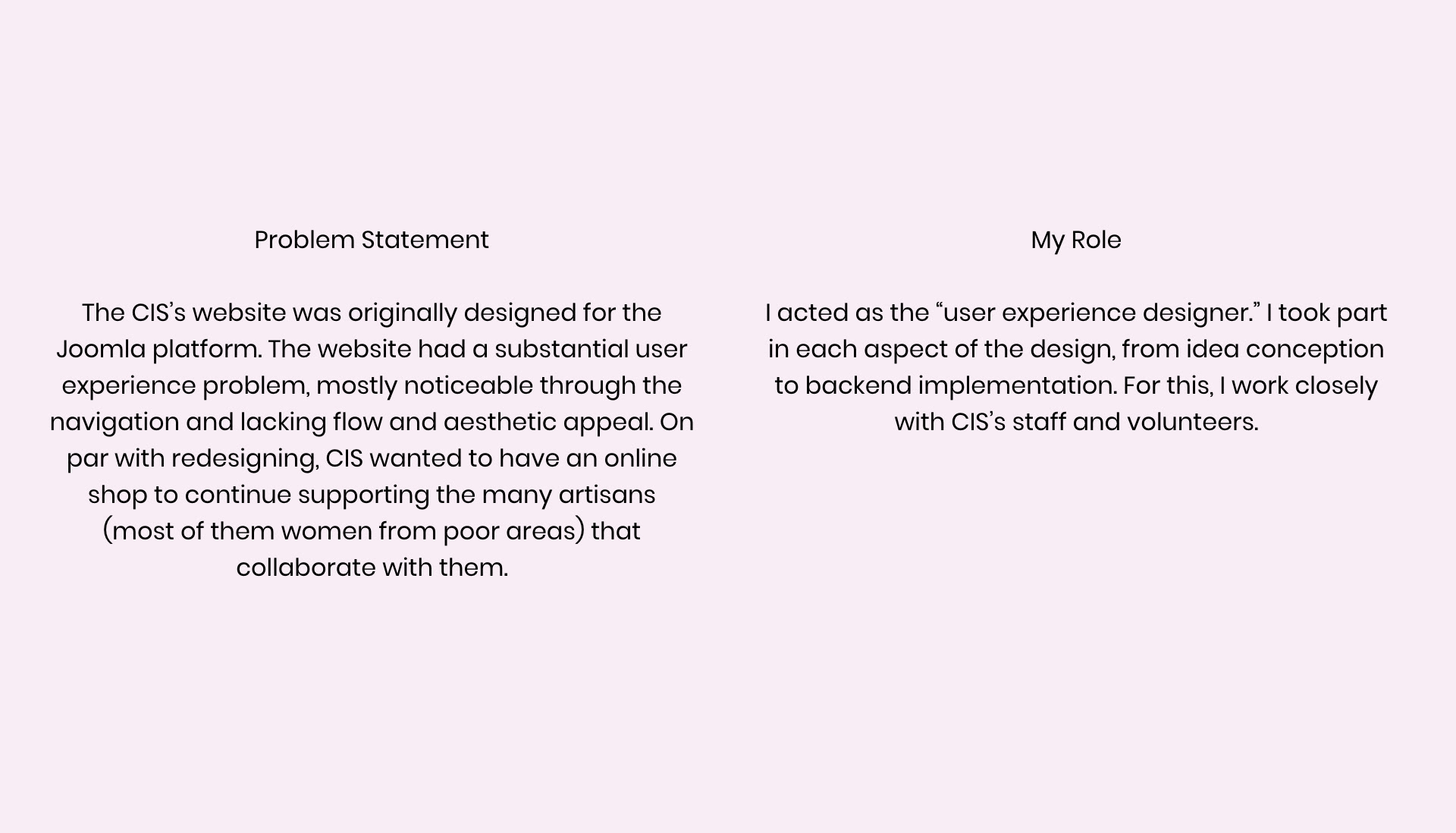 The former website needed a refresher to adjust to current trends in usability. The main problems I detected were:
• Confusing navigation
• Not mobile-responsive
• Lacking aesthetic appeal
• Lacking design guidelines
• Content is difficult to find
• Contact options are not centralized
• Lack of contrast and visual hierarchy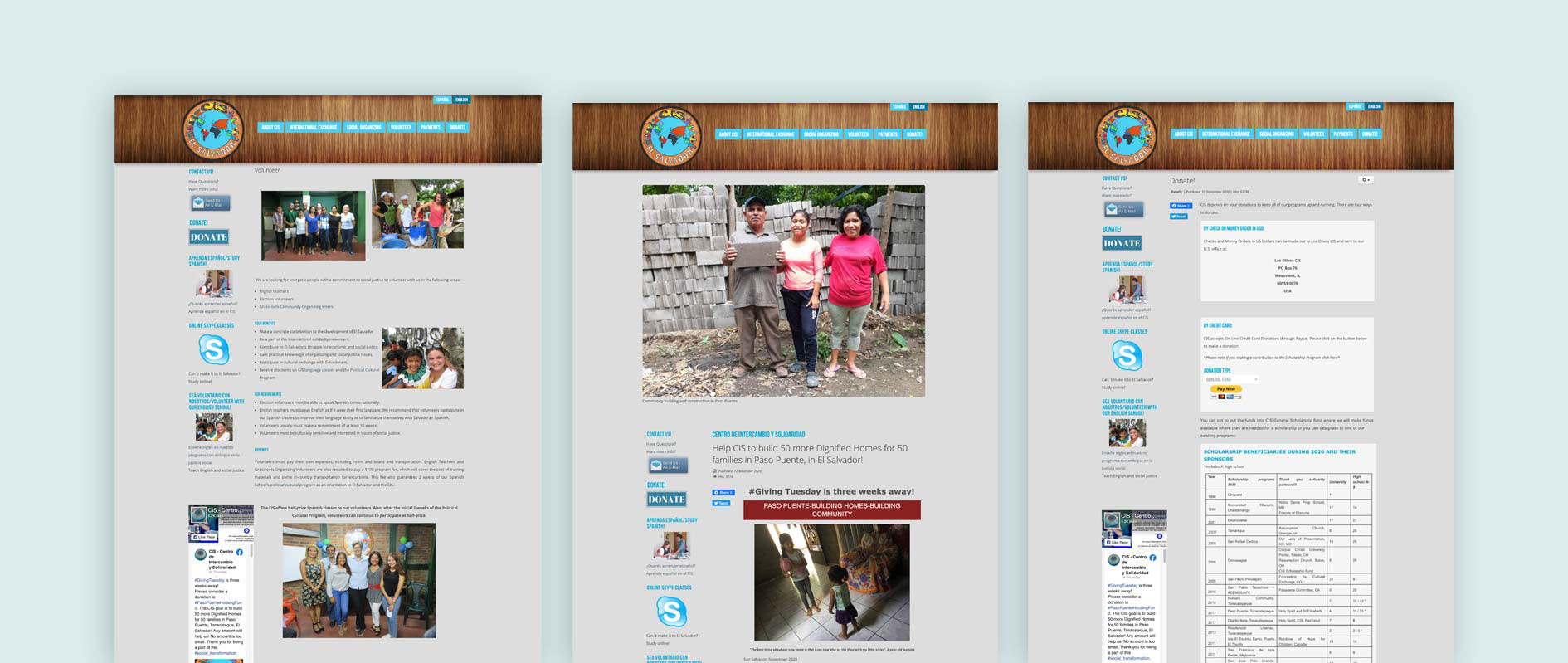 Above are represented three pages from the old website:

homepage, news, and payments.
All the pages have the same structure (a left-sidebar and content to the right). The sidebar was eliminated from the get-go since it won't fit well with most mobile sizes.
The homepage lacks any type of headings and it looks like a segment of the news page. It seems to me that the intention of the website was to have the structure of a blog.
The news page has an attempt at a hero image but only contributes to making the distribution of information more confusing. The payment page is straight forward by showing the relevant information at the very top, but it becomes wordy when the user needs to dig deeper into the programs and offerings.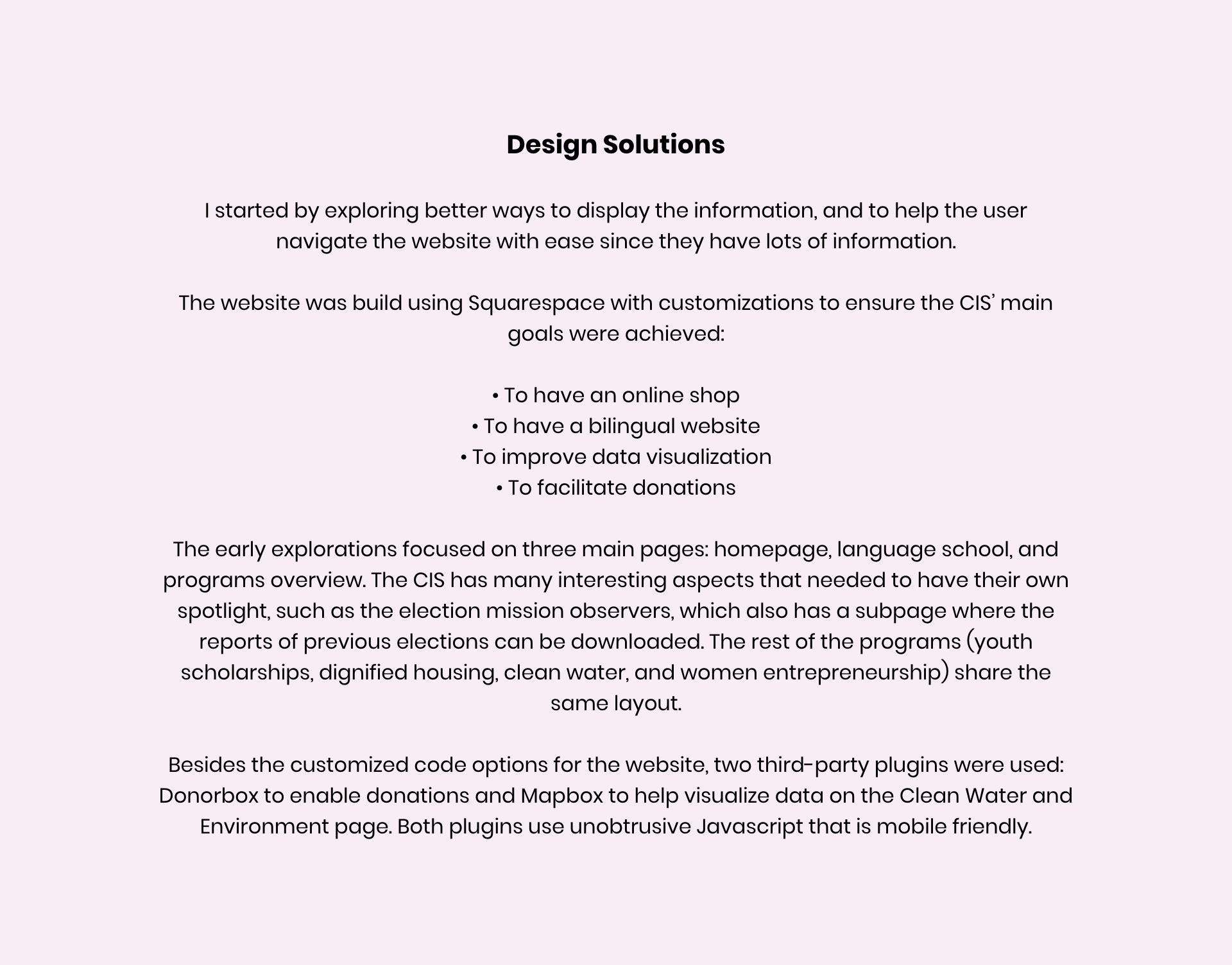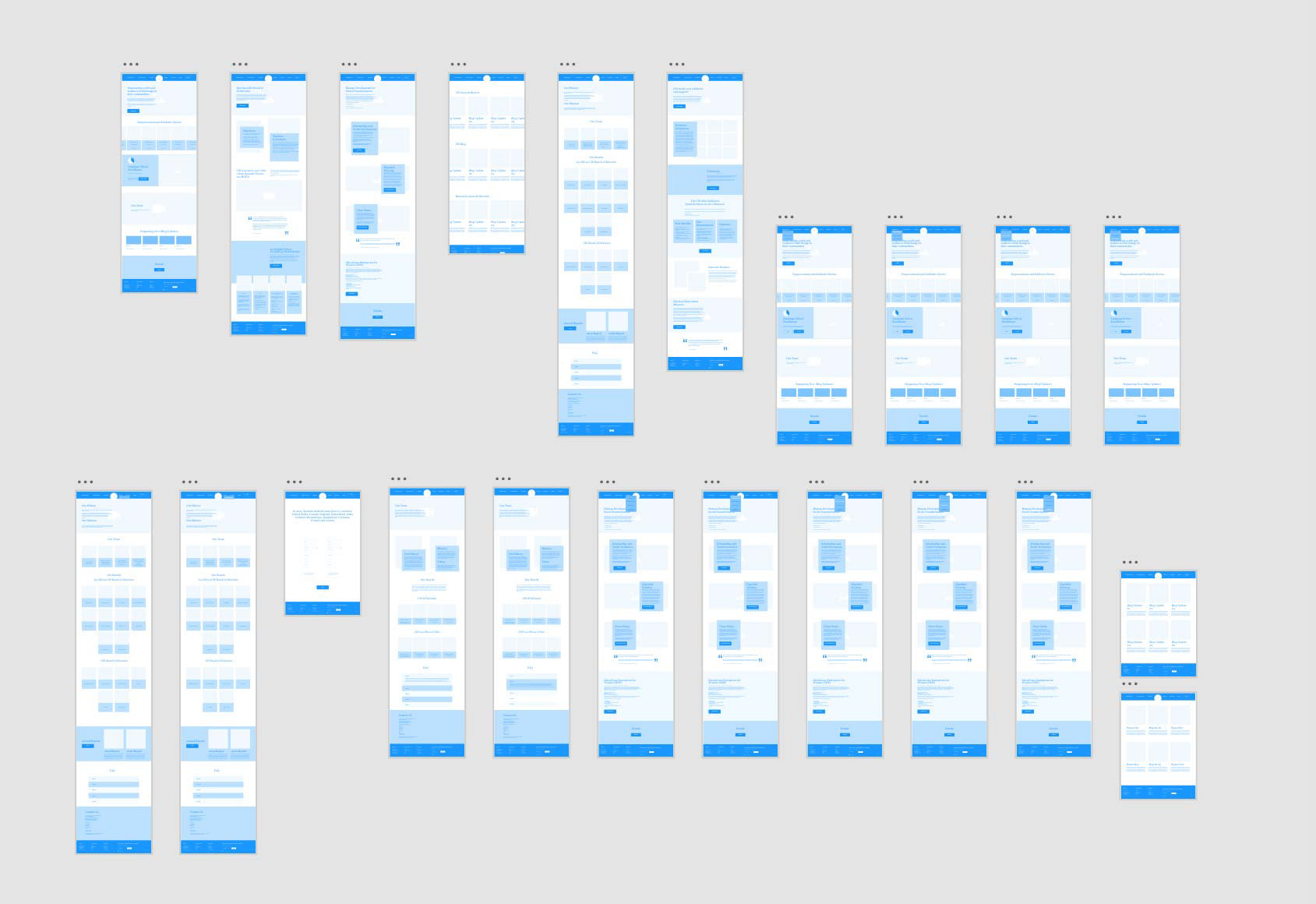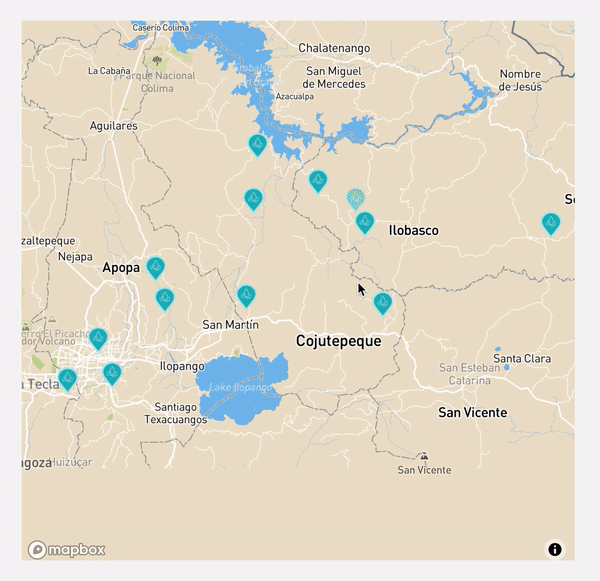 Improving data visualization with Mapbox
An interactive map was designed to show the impact of the Clean Water and Environment program. The CIS has distributed a number of water filters and purification units all over El Salvador. These units enable people to access clean water.
The map shows key spots where said units were installed, instead of displaying a table with the information.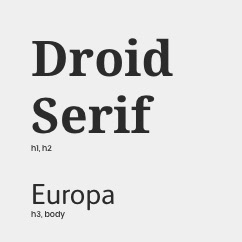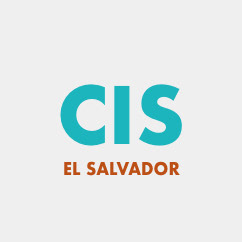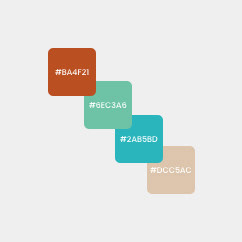 Several options of the website layouts and color palettes were tested at the beginning of the project. Unfortunaltey, the CIS doesn't have an established design style except for the blueish colors that were kept in the redesign.
In an effort to simplify and give clarity to users, a simpler version of the logo was made to use on the website, but their original logo, which is widely recognized in El Salvador, will remain the same for merchandising purposes.