TG Website Redesign Concept
The concept for modernization of a poker and casino website. Tigergaming had several overhauls through the years. This one was about to bring it to the present with a design that can hold all of the new products they were offering, such as Horses and Sports betting.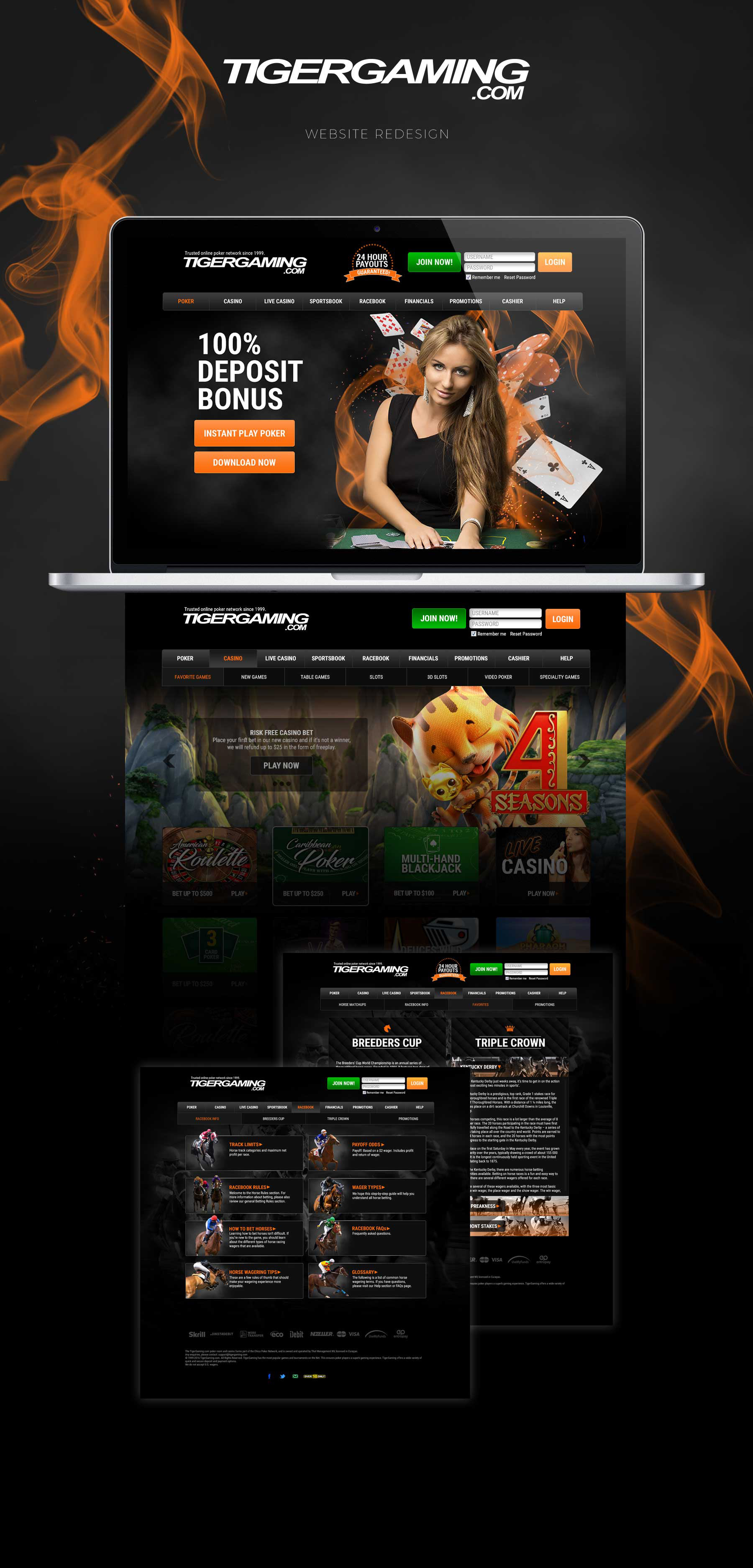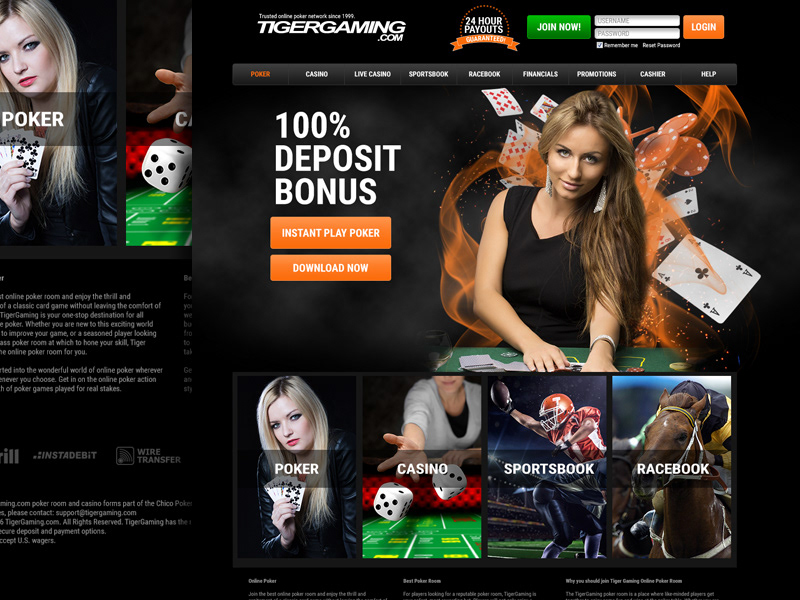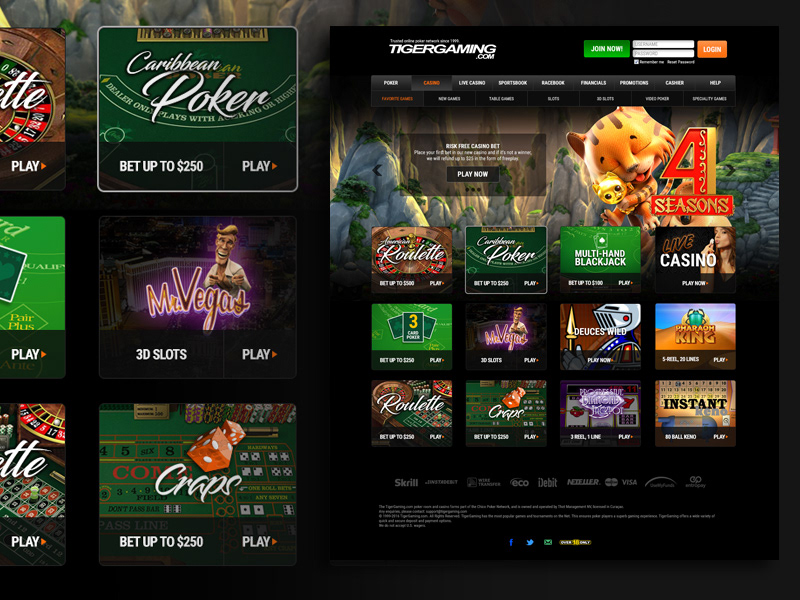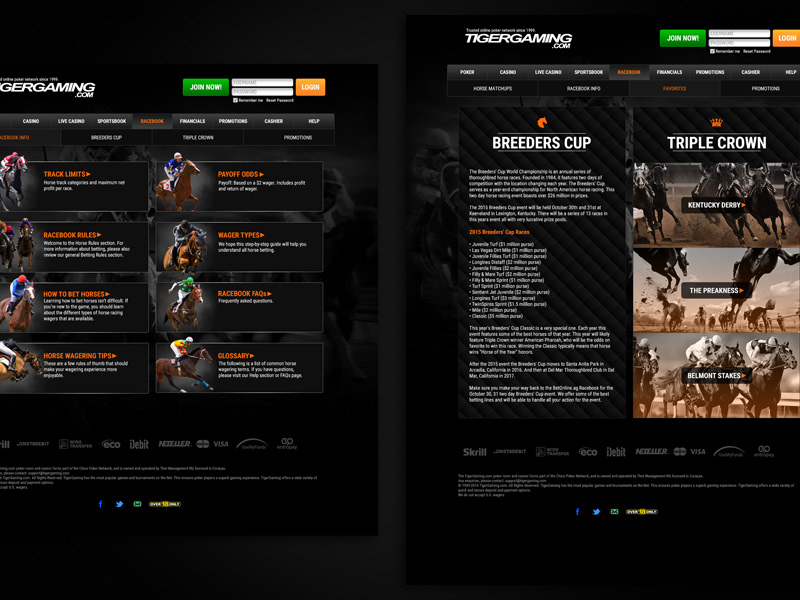 Have a website that need redesign?