Design proposal for a rewards app. The purpose of it is to be used as a loyalty card for small business.
This application is intended to be used as a loyalty program for different shops, facilitating "buy X get 1 free" principle.
General logic is that the App has a QR code on its home page, which is scanned in shop, when a purchase is made, to add points to customer's loyalty card for that shop.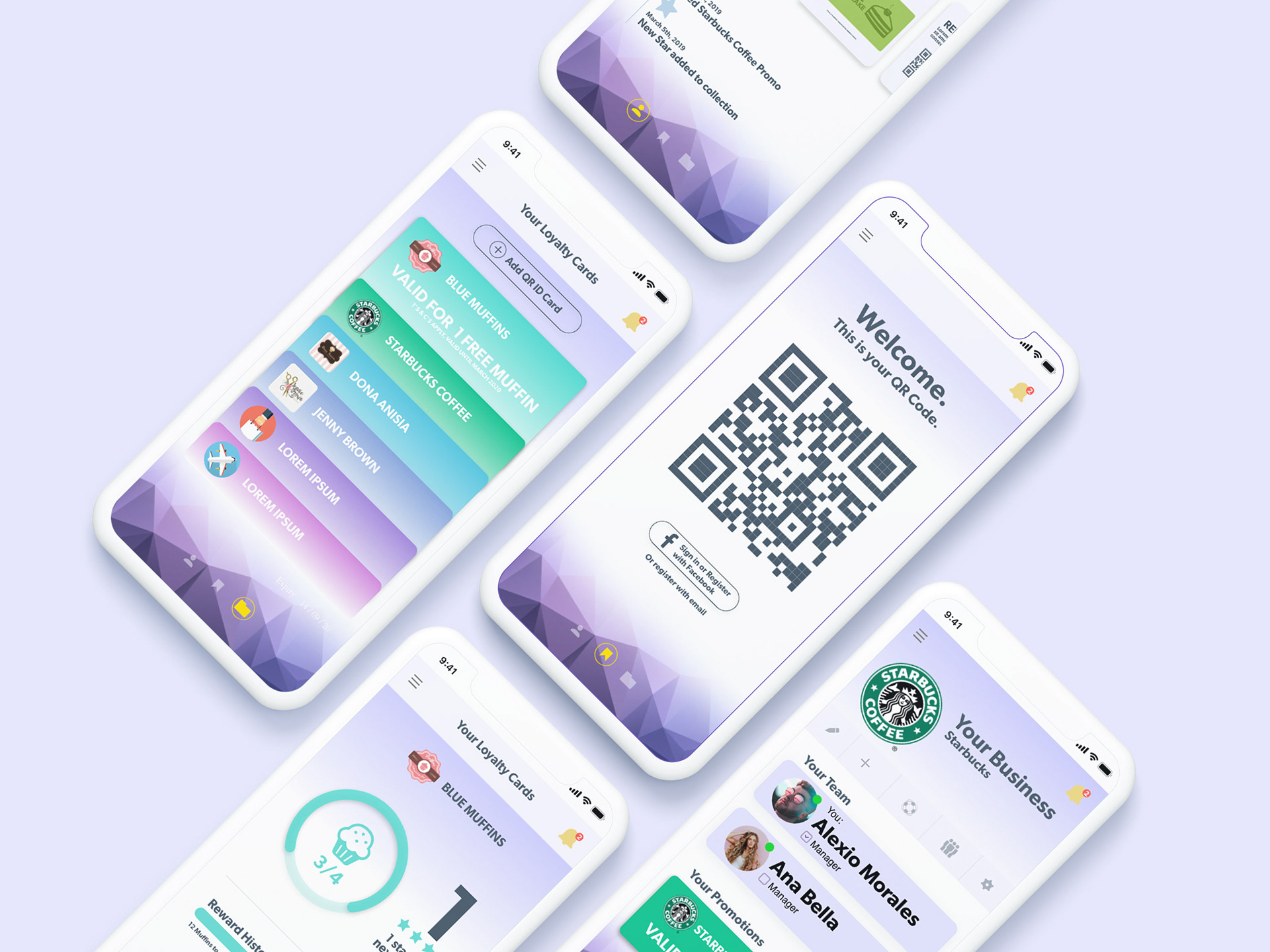 Customer Screens and profile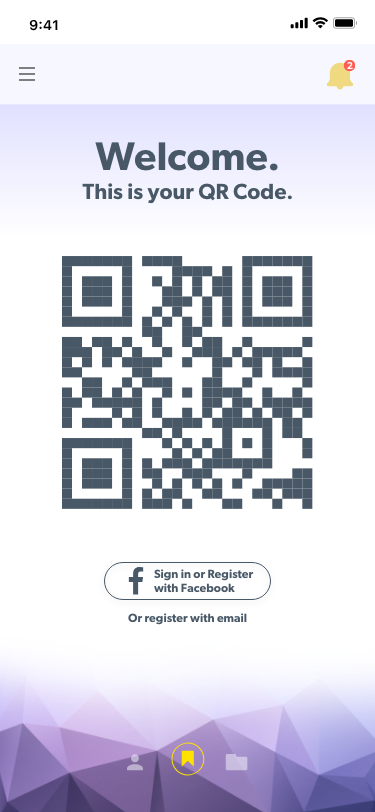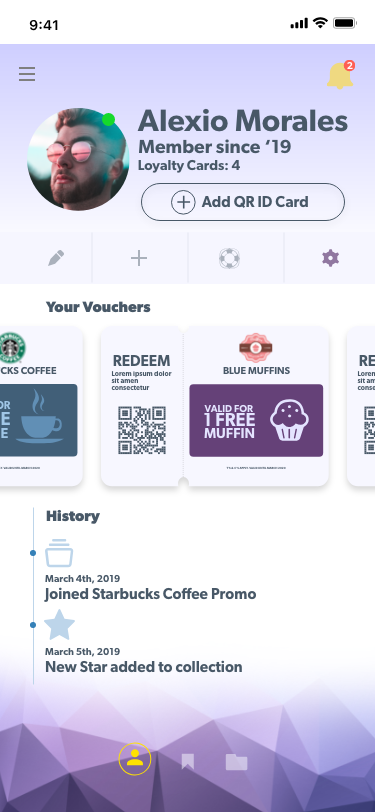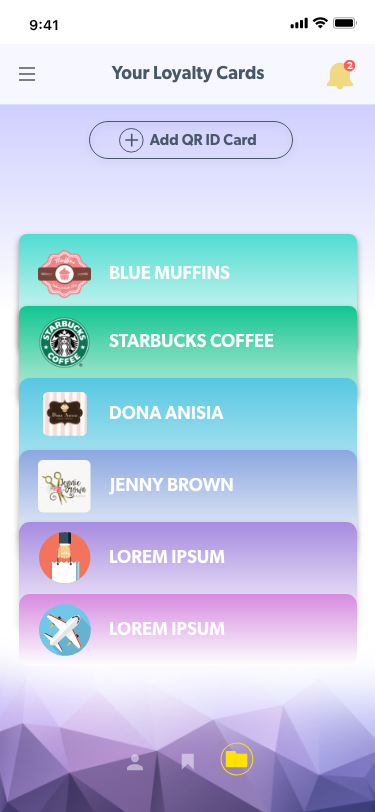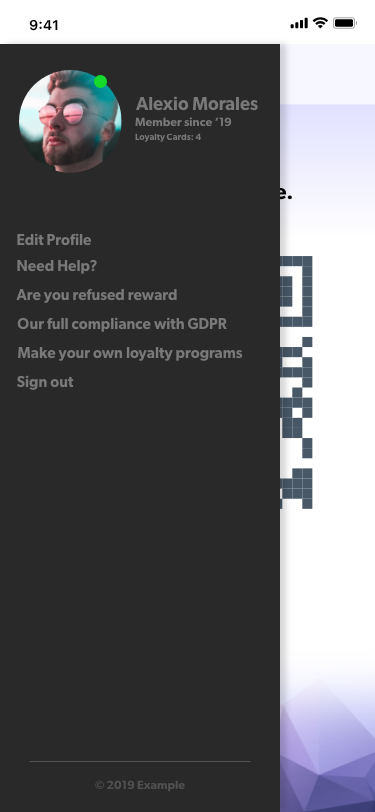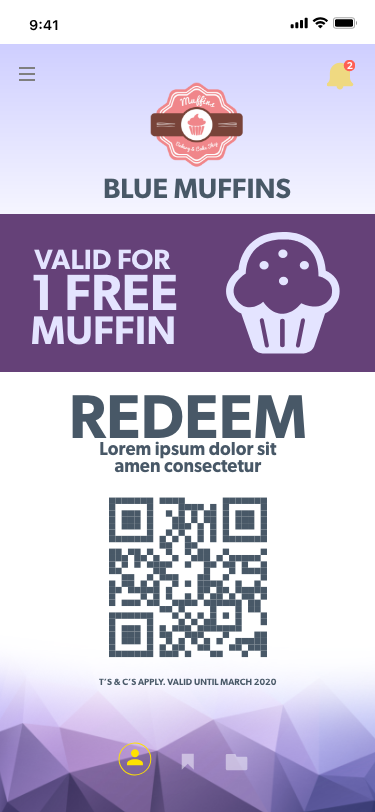 Business screens and profile